Strengths of DIS
Three strengths of DIS as a distributor
Multivendor
We are an independent multivendor, handling the products and services of roughly 1,300 manufacturers from all over the world, without specializing in any specific manufacturer. We handle around 2.2 million items, ranging from personal computers, servers, and mobile devices (SIM lock-free smartphones and tablets), through printers, monitors, network equipment, and information appliances, to peripherals, software, and supplies. And we deliver these in combinations that perfectly satisfy the requirements of each customer.
※ Listed in alphabetical order.
Community-based sales system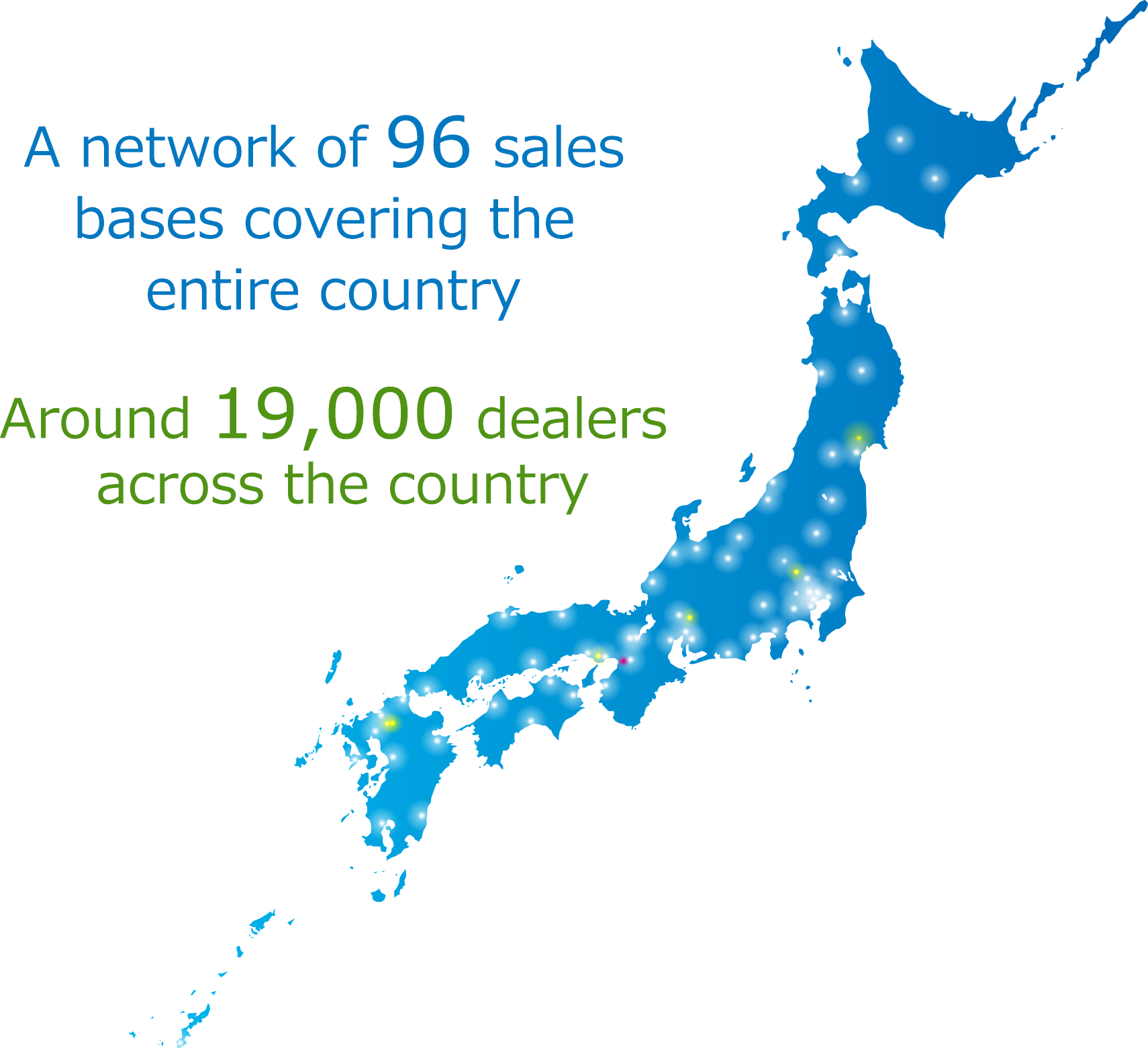 Closer and more committed to customers
A friendly and trustworthy distributor
As part of our 'Community-Based Business' philosophy, we have a sales network of roughly 90 sales bases and distribution bases covering every corner of Japan, from Hokkaido in the north to Okinawa in the south. Our salespeople have face-to-face talks with our customers in every region, and meet their requirements precisely and faithfully, to support the business of our dealers.
We have around 19,000 dealers across the country. Through the sales network developed by our community-based sales activities, we and our dealers contribute to the expansion of the domestic IT market by delivering IT-related products to every corner of Japan.
We hold around 200 events throughout the country every year.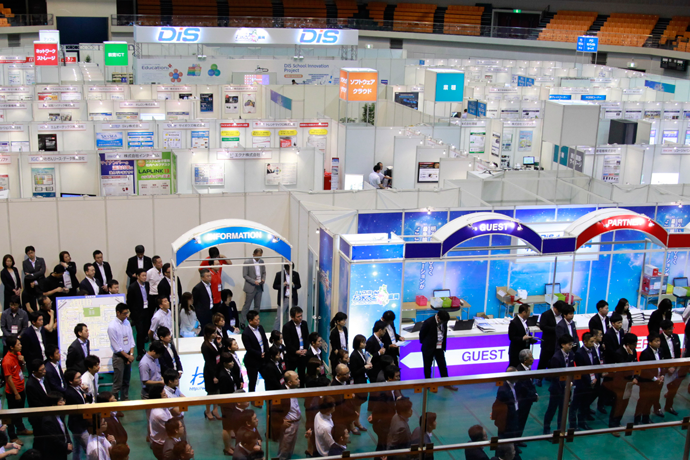 We hold nationwide exhibitions and seminars reflecting regional characteristics, to offer proposals directly linked to the business of customers, and present the latest trends in information technology.
In particular, "DIS World", where leading IT vendors both at home and abroad get together, is one of the largest comprehensive exhibitions in each region, and enjoys great popularity.
In 2021, we held this exhibition online as "DIS WORLD Digital Days".
ONE-STOP SERVICE
Total support in close collaboration with group companies
We can make total-support proposals to address IT issues, in addition to our distributor functions. And through collaboration with our group companies, our proposals are high in added value with respect to IT-related technological strength, because we can offer 'Service & Support' for kitting before introduction to maintenance after introduction; 'Solution' for product introduction and maintenance, and network construction of the system; and 'Information Transmission Service' for the development of websites in collaboration with our group companies.
Nationwide distribution network for immediate delivery
With our established nationwide distribution network for immediate delivery, we can offer a secure, precise, prompt, and courteous distribution service able to satisfy every aspect of our customers' requirements.
The iDATEN IT business portal site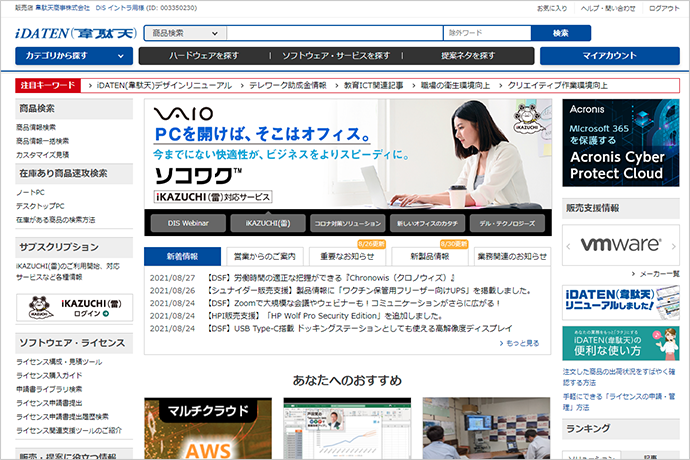 iDATEN, one of the largest BtoB sites for dealers in the Japanese IT industry, enables 24-hour, 365-day order processing. As an IT portal site, it helps our customers do business at an accelerated pace, making the best use of our collective strength, and enables them to search products in our database of 2.2 million items and place orders for required items.
Publishing the latest IT trends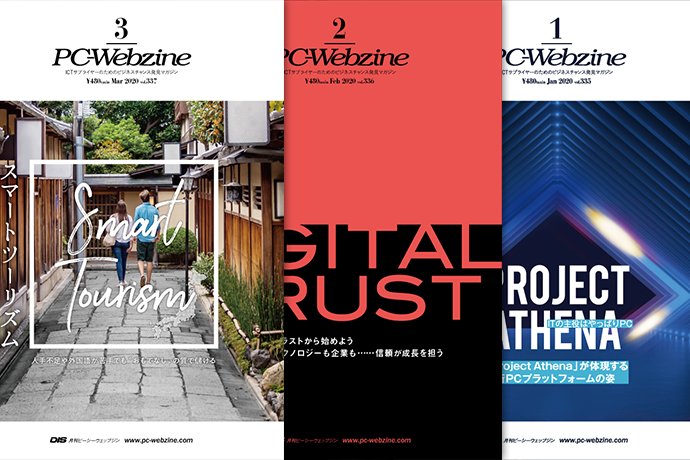 We publish the PC-Webzine monthly magazine, full of the latest product news, to continually offer information useful to the business of our customers and manufacturers.
*We sell our suppliers' products only in the Japanese domestic market.
Inquiry regarding a new transaction (sale of merchandise)