Philips is one of the leading manufacturers of products vital to people's lives, such as PC peripherals, home electronics, consumer electronics products, and medical equipment. Acknowledged as one of the "The Top 100 Brands" (Note 2), the Philips brand distinguishes a comprehensive range of home electronics and IT devices.

Business use liquid crystal displays, especially those for digital signage, are expected to enjoy increasing demand in the future, opening up a highly promising business field, as they are expected to be introduced in a wide variety of environments, including transportation facilities, commercial facilities, retailers, restaurants, hospitals, schools, and offices.

Philips is scheduled to offer an extensive lineup, ranging from 32-inch to 65-inch displays, allowing users to select the business use liquid crystal display most suitable to the designated usage and environment.

Our roughly 90 sales bases across the country will sell the displays, through our sales partners, and we will energetically promote the capability to propose solutions involving digital signage, in alliance with the respective partners.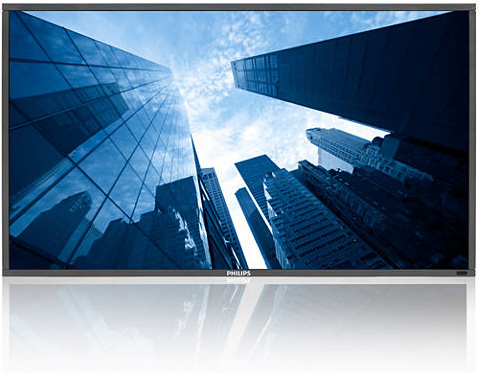 (Product name: BDL4271VL)


Note 1: "Philips" is the brand and registered trademark of Koninklijke Philips Electronics N.V.
Note 2: Results of the survey conducted by Interbrand in 2013


For inquiries regarding this notice, please contact the following representatives.

Customer contact
Hardware Promotion Dept.
Monitor·Printer·Camera Group
Mr. Toriumi, Mr. Okano
Tel: +81-3-5746-6381 FAX:+81-3-5746-6406

Media contact
Personnel & General Affairs Dept. General Affairs Sect.
Mr. Sadakata
Tel: +81-6-6281-9100 FAX:+81-6-6258-9351